1. Your camera might be offline for some reason. You can try rebooting the camera, but if it still won't back online, you'll need to do the offline setup. Go to Settings(gear icon) > general > WiFi settings > start offline setup, then follow steps to get the camera back online.
2. You blocked the camera on your router setting, which makes the camera works only with the Local network, not wifi. Please go to your router setting>connections, and find the camera( It will be shown as 'Generic Brand Vendor: Shenzhen'.
3. The Netvue APP is not allowed access to the cellular of your phone. You will find it on phone setting>Netvue.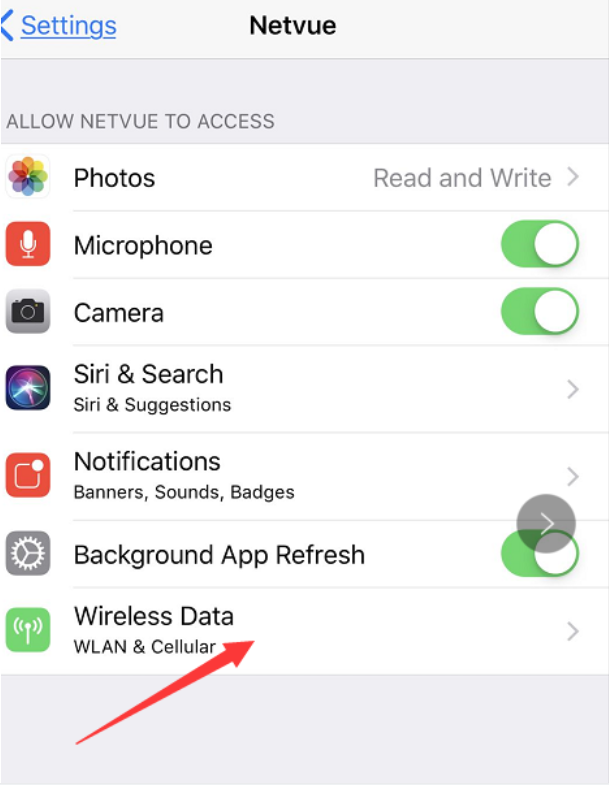 4. The camera won't connect to the IoT server, please contact customer support for more help.